Yehuda Lave is an author, journalist, psychologist, rabbi, spiritual teacher, and coach, with degrees in business, psychology and Jewish Law. He works with people from all walks of life and helps them in their search for greater happiness, meaning, business advice on saving money, and spiritual engagement.
Love Yehuda Lave
Join my blog by sending me an email to YehudaLave@gmail.com
Authorization to Decide

On Shabbat we read the Torah portion "Emor" - אמור. (My bar mitzvah parsha)
A large part of this portion is devoted to the laws of the festivals – Pesach, Shavuot, Sukkot, Rosh Hashanah, and Yom Hakippurim.
These laws are introduced by the verse:
These are the appointed seasons of the LORD, even holy convocations, which YOU shall proclaim in their appointed season.
The Talmud comments, that "YOU" – "People of Israel" – are to designate when the festivals MOADIM* will occur.
*MOED, MOADIM (pl) - מועד, מועדים Festivals
Thus - the first day of a month (Rosh Chodesh) is declared by the court by hearing the testimony of the witnesses, who saw the position and the shape of the moon.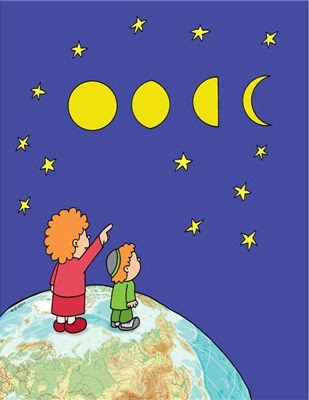 Even if the court were to miscalculate and declare Rosh Chodesh to be on a wrong day – even if the court were to intentionally declare Rosh Chodesh on a wrong day – its declaration would be binding.
The Midrash tells that the angels ask G-d, "When is The New Year - Rosh Hashanah?"
"I do not know," G-d responds. "Let us all go down to the earthly court and see what they have decreed."
R' Joseph B. Soloveitchik notes that the Creator has literally given some of His dominions to his people.

The New Year - Rosh Hashanah is the day when He judges us, yet we decide when Rosh Hashanah will occur!
This special power of the People of Israel sheds light as well on the Jewish view of holiness, says R' Soloveitchik.
Holiness is not some magical force that appears on its own; it is something that we create through our deeds.
Man can imbue time with holiness and man can imbue objects with holiness. This is the special gift given to the People of Israel.
Without our pure deeds, there would be no holiness.
And now a little bit of Hebrew: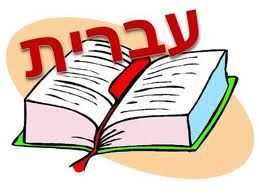 The word MOED, (as used in the bible) - a special date usually for festivals.
The word MOED is used in Modern Hebrew in several expressions.
For instance:
The common blessing for festivals:

MOADIM LE'SIMKHA - Happy Holidays
The days in between the first and last days of Pesach and Sukkot
KHOL HAMOED - Weekdays of the festival
The original date for taking a test
MOED ALEF: (Lit. - first date)
The occasion of retaking the test - "remake" on a later date
MOED BET: (Lit. - second date)
A shout out to a very special someone on their English Birthday
The Three Musketeers at the Kotel
On its 73rd Independence Day, Israel Boasts 9.3 Million Citizens
Israel's Central Bureau of Statistics (CBS) released its traditional statistics report on the citizens of Israel in honor of Yom Ha'Atzmaut, Israel's Independence Day, which was celebrated this year on Wednesday night and Thursday, April 15, 2021.
Israel has 9,327,000 citizens, more than 11 times its population of 806,000 at the time of the establishment of the Jewish state in 1948.
The Jewish population stands at 6,894,000 million, 74% of the entire population. Israel's Arab citizens constitute 21.1% of the total population, numbering approximately 1,996,000. Non-Arab Christians and other religious groups constitute 5% of the population.
Since last year's Independence Day, Israel's population grew by 137,000, constituting a 1.5% growth, including 167,000 newborn babies; 50,000 people have died.
Israel welcomed 16,000 new immigrants, a significantly low number compared to the annual average due to the Coronavirus pandemic. Some 3.3 million people have made Aliyah (immigration to Israel) since 1948.
On Israel's 100th birthday, in 2048, the CBS estimate that Israel's population will grow to about 15 million citizens. According to CBS projections, Israel's population will surpass 10 million sometime between 2025 and 2030.
About 78% of Israel's population is Israeli-born, known as "sabras." In 1948, only 35% were sabras.
Israel's population is young: about 28.1% are children up to the age of 14, and about 12% are aged 65 and over.
At the time of the establishment of the State of Israel, only one city had more than 100,000 residents – Tel Aviv-Yaffo. Today, 14 cities have over 100,000 residents; eight of them have more than 200,000. They are Jerusalem, Tel Aviv-Yaffo, Haifa, Rishon Letzion, Petah Tikvah, Ashdod, Netanya, and Beer Sheva.
In 1949, Israel had merely 500 cities and towns. Today, it has over 1,200.
Israel has 68 institutions of higher education.
In 2021, over 70 years after the Holocaust, the largest Jewish population lives in Israel. This figure represents 46% of world Jewry.
COVID: Leaving seat open during flight reduces transmission by up to 57%
A laboratory model showed that leaving the middle seat in each airplane aisle vacant reduced COVID transmission by 23% to 57%.
If airlines leave the middle seat open in airplane aisles, they may reduce coronavirus transmission by up to 57%, a new study by the Center for Disease Control and Prevention (CDC) revealed on Wednesday.
Airplanes hold many people, oftentimes shoulder-to-shoulder, for extended periods of times in a contained compartment, which may very well spell out a recipe for a COVID disaster.
However, a laboratory model of exposure to COVID-19 on single aisle and twin-aisle aircrafts showed that leaving the middle seat in each airplane aisle vacant reduced COVID transmission by 23% to 57% compared to airplanes which were fully packed. The percentages varied depending on the different models.
"A 57% exposure reduction was observed under the vacant middle seat condition in a scenario involving a three-row section that contained a mix of SARS-CoV-2 sources and other passengers," according to the study. "These data suggest that increasing physical distance between passengers and lowering passenger density could help reduce potential COVID-19 exposures during air travel."
This could prove to be a major risk reducer when airlines begin to fly at a higher rate and countries throughout the world open up their borders to international travel once more.
Israel announced on Tuesday that it would open its borders to foreign travelers coming in organized groups starting May 23.
Dennis Prager: The Media Won't Report Black Attackers and Hopes We'll Believe They're White
On March 23, Mohammad Anwar of Springfield, Virginia, a 66-year-old immigrant from Pakistan earning his living as an Uber Eats driver, was killed by two girls, ages 13 and 15.
They carjacked Anwar, tased him and then, as he held on to the car (the source of his livelihood) in an attempt to stop them from stealing it, floored the gas pedal and crashed the car, killing him when he was thrown from the vehicle.
As reported the next day in The Washington Post:
"Anwar tried to force his way back into the car by climbing on top of the teen in the driver's seat, [Detective Chad Leo of the Washington, D.C., police homicide unit] said. Before he could get all the way in, though, the 13-year-old reached over from the passenger seat, turned on the ignition and 'manipulated' the gear shift, Leo said. With Anwar 'hanging outside the car' through the open driver's door, Leo said, the vehicle lurched forward and accelerated down the block, made a sharp right turn, struck a curb and overturned, landing passenger side up. Anwar was ejected and suffered broken bones and injury to his head."
After the unharmed girls climbed out and joined the onlookers milling around the car, one of them could be heard yelling, "My phone is in there!" and, "He has my phone!"
I found no mainstream media that identified the girls as black.
In The Washington Post report cited above, there was no mention of the girls' race, just, "Two girls ages 13 and 15 have been charged with felony murder."
CNN's report on March 27 made no mention of race: "Two teenage girls have been charged in the carjacking death of an Uber Eats driver … The girls, 13 and 15, assaulted Anwar with a Taser while carjacking him … The younger girl is from the southeast section of DC, the older from Fort Washington, Maryland, police said."
In a March 31 Washington Post editorial on the subject, there was no mention of the girls' race.
Why is this significant? Because white perpetrators of violence are always identified as such. When a white man engages in a mass killing, the first thing we learn, and are told over and over, is that he is white.
If a white policeman kills a black man, no matter how justified (as in Ferguson, Missouri) or morally ambiguous (as in most other cases), we are reminded in every news story that the officer was white.
In its very first report on the Atlanta massage parlor killings, The Times reported, "The suspect in custody is white."
The mainstream media have a mission that has nothing to do with reporting truth. Along with the Democratic Party and the rest of the left, their mission is to portray America — that is, its white population — as racist.
Reporting that nonwhite people have perpetrated violence — particularly against other nonwhite people — undermines that narrative, and these inconvenient facts are therefore consciously omitted. Or worse: The implication placed in people's minds is that white people are the perpetrators.
This was my point in a previous column when I wrote:
"Another New York Times article [about anti-Asian-American violence], under the headline 'A Tense Lunar New Year for the Bay Area After Attacks on Asian-Americans,' opens with this: 'The videos are graphic and shocking. In January, a local television station showed footage of a young man sprinting toward, then violently shoving to the ground, a man identified as Vicha Ratanapakdee, 84, who had been out for a morning walk in the Anza Vista neighborhood of San Francisco. He later died.' The Times piece never reveals the name or race of the perpetrator: Antoine Watson, a 19-year-old black man."
Why? Because The Times wanted its readers to believe that Ratanapakdee, the elderly Asian-American, was murdered by a white person.
Truth, it is necessary to say again and again, is a liberal value and a conservative value, but it has never been a left-wing value.
Here is another example from just the past two weeks:
Last week, anti-black and anti-Semitic graffiti was discovered at Albion College, a school about 100 miles to the west of Detroit. As is usually the case with such incidents, police soon discovered that the culprit was not a white racist but a black person seeking to inflame anti-white hatred. Yet, here was how the Detroit Free Press headlined the discovery: "Albion Student Suspended Over Racist Graffiti."
Nowhere in the article did the Detroit Free Press note that the suspended student was black.
America is drowning in left-wing lies. And it is being asphyxiated by the left's substitution of "social justice" for justice.
The two girls, who committed a very adult crime, will not be charged as adults, will likely not be imprisoned and very possibly will not even be punished. And the Albion student — whose name has not been released — most likely won't be punished either.
Pollard Brings Torah Scroll He Commissioned While in Jail to Joseph's Tomb
By Israel Hayom
By Efrat Forsher
Convicted spy for Israel Jonathan Pollard on Monday night dedicated a Torah scroll that he brought to Joseph's Tomb in Nablus.
He commissioned the writing of the Torah scroll 12 years ago, while he was in a U.S. federal prison, serving a 35-year sentence.
Pollard traveled to Samaria with his wife, Esther, and the Shomron Regional Council head Yossi Dagan.
"I feel a very personal connection to this place and to Joseph who is buried here, and everything he went through," said Pollard, who claimed that he had planned to bring the scroll to the site when he was released and came to Israel.
"When I was in jail, the guards enjoyed humiliating me when they would ask me if I thought I would ever get home. And I always answered in the same way: I would ask, 'Do you believe in God?' And most of them would say, 'yes,' and then I would ask, 'Do you think God can work miracles?' And they would say, 'clearly.' Well, now we are here."
This article first appeared in Israel Hayom.
See you tomorrow bli neder
A shout out to a very special someone on their English Birthday
We need Moshiach now
Love Yehuda Lave
Kahane on the Parsha
Rabbi Meir Kahane- Parshat Emor
TO GIVE OF ONESELF
"V'nikdashti b'toch b'nei Yisrael," thunders the Torah. "And I shall be sanctified in the midst of the Children of Israel" (Leviticus 22:32). Kiddush Hashem, the sanctification of G-d's Name! Is there any greater concept in all of Judaism? The hallowing of the Name!
And how does one achieve this mitzvah of sanctification of the Name? One observes the Sabbath by observing it; one observes the commandment of prayer by praying; one fulfills the commandment of giving charity by reaching into one's pocket and giving. But how does one reach the summit of the mitzvah of sanctification? The Torah commentator, Rashi, quietly and expressly explains - in four short and simple Hebrew words: "M'sor atzmecha v'kadesh sh'mi. Give of yourself and sanctify My Name."
As simple as that, as complex as that. As obvious as that, as concealed as that - and without it THERE IS NO JUDAISM and there is NO JEW and there is NO MEANING or CONTENT to Torah or existence.
Who gives of himself today? Who looks upon his life in the light of the ultimate Truth - as a thing that is loaned us by its Creator on the condition that we live it in a certain way? And if, when the time comes, that way calls for the risking of that life - who realizes that it is part of the bargain that man has made and is morally bound to observe?
The Ramban speaks of the possibility of a Jew living according to strict Jewish standards and following the very letter of the law, and yet remaining a "naval b'rshut haTorah," a villainous scoundrel within the boundaries of the Torah! The mind boggles at the thought! A Jew who scrupulously adheres to the letter of the law of each of the 613 commandments, who observes the Sabbath exactly as he must, who gives exactly the minimum amount of charity that he must, and who remains a villain and a scoundrel according to the Torah!
It is not so strange. We see them every day. The Jew who eats only glatt kosher food, but in disgusting and expensive abundance while the poor and needy suffer silently in their forgotten neighborhoods and tenements. This is a scoundrel within Torah limits. The Jew who signs a petition, attends a parade, and returns home to his parlor while the noose grows tighter and parades cease to have meaning. This is a Torah scoundrel. The Jew who DOES the exact MINIMUM that he must and talks of the need to climb mountains but REMAINS AT THE BOTTOM OF THE SLOPE - this is the scoundrel and, indeed, he always remains at the bottom.
Who gives of himself today? Worse, who recognizes his own weakness in not giving of himself? At least, if the latter were true, there might be some hope. But we live in a time when the flabby moral villain not only refuses to ascend the mountain but condemns those who do.
Who looks upon life and understands its vanities and the need for a proper order of priorities? Who knows that if there are Jews who are oppressed, that one's own life and fortune are mortgaged to their freedom? Who understands that life is not as important as the manner of living it? Instead we look around and find people who pray to return to Zion and remain in the comfort of gilded Exile; who cry out against Russians and react in horror to any suggestion that the Soviet slope be conquered; who see Iraqi Jews murdered and who demand that "international action" be taken.
Life is ours to be lived and life is ours to be understood. It is not ours to do with as we wish; it is ours to do with as we MUST.
The Rabbis bitterly condemned the Jew who sits and eats hi meals in bland comfort while his fellow Jews suffer. They must surely have a special horror of that same Jew who - while he ate in the midst of Jewish tears - made a tremendous show of his religiosity on forgetting his brothers only over a plate of food fit even for the most scrupulous of Orthodox.
To the young who wish to reach the height of sanctity, know that it cannot be reached from the comfortable valley. When the cry of a Jew is heard, CLIMB THE MOUNTAIN. Only thus does one reach G-d and his fellow man. It is dangerous and one can die, but, in the end, that is the ONLY WAY that one lives.
The Jewish Press, 1973
Editor's note: Most of Rabbi Meir Kahane's anger in this dvar Torah is directed at American Jews who knew of the plight of Soviet Jewry but took little meaningful action in his eyes to alleviate it.
Yehuda Lave, Spirtiual Advisor and Counselor
Jerusalem, Jerusalem
Israel