Yehuda Lave is an author, journalist, psychologist, rabbi, spiritual teacher, and coach, with degrees in business, psychology and Jewish Law. He works with people from all walks of life and helps them in their search for greater happiness, meaning, business advice on saving money, and spiritual engagement.
Love Yehuda Lave
Join my blog by sending me an email to YehudaLave@gmail.com
The Three Musketeers at the Kotel
Vax facts: San Diego researchers debunk 7 common COVID-19 vaccine myths
Here's a guide to help you separate vaccine fact from fiction
By Jonathan Wosen Biotech reporter
Aug. 20, 2021

Feel like you're drowning in information about coronavirus vaccines? We can't blame you.
Keeping track of the latest science can feel like a full-time job. That's because researchers are still learning more about COVID-19 vaccines, such as exactly how long the immune responses they spark last and how well different vaccines fare against viral variants.
But not everything's still an open question. There are plenty of things scientists know to be true about the vaccines — and others that simply aren't.
Here's a breakdown to help you separate vaccine fact from fiction.
Myth: Because the COVID-19 vaccines haven't been fully approved by the Food and Drug Administration, they're experimental and untested.
Fact: Scientists didn't just whip up these vaccines in the lab and hope for the best. Researchers tested them in a series of clinical trials to make sure they were safe and effective — as they would any drug. The FDA emergency authorized the vaccines based on data from studies of tens of thousands of volunteers of all different backgrounds, and about 200 million people in the U.S. have gotten a shot. Public health officials continue to monitor vaccine safety and effectiveness, even tracking rare illnesses that may have nothing to do with the shots. And while it's true that the vaccines haven't been fully approved, Dr. Anthony Fauci, the nation's top infectious disease expert, is hopeful that will happen by the end of August. It is supposed to happen today!. Then this silly argument that every anti-faxer pushes will disappear, and they will have to come up with a new lie.
Myth: The Moderna and Pfizer vaccines alter your DNA.
Fact: That's not even possible, says Dr. Mark Sawyer of Rady Children's Hospital, an infectious disease expert who served on the advisory panels that recommended the FDA authorize both vaccines. Both vaccines use a molecule called messenger RNA that carries a snippet of genetic code from the coronavirus, which triggers an immune response against the spike protein, the molecule that allows the virus to latch onto your cells and slip inside them. But the vaccine doesn't suddenly and inexplicably burrow its way into your genome — or even come into contact with your DNA.
"There's no biological reason why that should be happening," Sawyer said. "And, again, if that was going to cause a problem, even if it happened, we would know about it."
Myth: Vaccine side effects are worse than COVID-19.
Fact: Most vaccine side effects are mild — think an achy arm or chills. But there have been rare cases in which people have had severe blood clots; muscle paralysis and weakness; or myocarditis, inflammation of the heart muscle.
For context, some of these more severe side effects show up in fewer than 1 out of every 100,000 people. Sawyer points to an Aug. 10 report from the Centers for Disease Control and Prevention showing that the number of side effect cases are dwarfed by the thousands of infections, hospitalizations and COVID-19 deaths the shots likely prevented.
"You are something like a thousand-fold more likely to end up in the hospital from COVID than you are to end up in the hospital with a side effect from the vaccine."
Myth: You're better off getting infected and having a "natural" immune response.
Fact: While people who have had COVID-19 can have strong immune responses, the level of protection they get varies greatly from person to person, according to Dennis Burton, an immunologist and vaccine expert at Scripps Research. Part of the reason is that people who had mild or asymptomatic infections are less likely to form a strong immune response. By comparison, the vaccines have been designed and proven to spark immunity across a wide range of people. And natural infection comes with the risk of hospitalization and death as well as lingering side effects researchers still don't fully understand.
"If you look over a large population, you're definitely going to get better protection with the vaccine than you are just letting everybody get infected," Burton said.
Myth: The vaccines will make you infertile or harm your fetus if you're pregnant.
Fact: Miscarriage rates among vaccinated women are no different than those among the general population, according to a CDC statement released Aug. 11. Also, vaccinated mothers can pass on immunity to babies by breastfeeding, which transfers virus-fighting antibodies through milk. In contrast, pregnant women who do get COVID-19 are more likely to end up in the intensive care unit or on a ventilator than women in the same age range who aren't pregnant.
"There was not a higher risk of stillbirths, there was not a higher risk of miscarriages. There was not any difference in fertility rates," said Dr. Cynthia Gyamfi-Bannerman, UCSD Health's director of obstetrics, gynecology and reproductive sciences. "When you put all of those together — including the increased risk pregnant people face when they get infected with COVID — it becomes very clear that vaccination is the safest thing."
Myth: If you've had COVID, there's no point in getting vaccinated.
Fact: There's both lab-based and real-world evidence that shows previously infected people who get vaccinated essentially supercharge their immune response. One study by researchers at Rush University in Chicago shows that people who got a single dose of Pfizer's vaccine after a previous case of COVID made more powerful antibody responses than people who'd never been infected and got both Pfizer shots. And a CDC report release in early August shows that Kentucky residents who previously had COVID-19 and didn't get vaccinated had more than twice the odds of getting reinfection compared to those who'd gotten their shots.
"You will end up, probably, with some of the strongest immunity out there," Burton said.
Myth: You're better off waiting for a future vaccine that'll work better than what's currently available.
Fact: It's true that vaccine makers are finetuning their designs to work better against viral variants. But there's plenty of evidence the current versions are safe and highly effective at preventing COVID-19 hospitalization or death. That makes waiting for a future vaccine during a surge a risky strategy.
"If I could magically make a new version of the vaccine tomorrow, yes, I would wait until tomorrow or next week. But who knows how long it's going to take for those to come out," Sawyer said.
"In the meantime, we've got COVID going wild."
Can the Rabbinic Mitzvot Be Counted? By Yossi Ives
Maimonides is celebrated for his Mishneh Torah, an encyclopedic compendium of Jewish law. One of its distinct features is the way the author lists and relists all the Biblical commandments. Before each section – for example, the laws of Shabbat – Maimonides enumerates all of the Torah commandments contained therein. He lists the number of positive commands (the "must-dos") and the number of negative commands (the prohibitions), as well as the combined total.
In addition, Maimonides lists every single one of the 613 commandments in his impressive introduction twice (!), first in the order of themes, and then again as they are structured in the 14 sections of the code. His dedicated calculation and codification of the mitzvot makes Maimonides the greatest of the "enumerators" – those who sought to identify which laws comprise the traditional total of 613.
The Rabbinic Commandments
After diligently listing each of the 613 commandments, Maimonides adds:
There are additional commandments that were created after the Giving of the Torah [at Sinai], which were established by the prophets and the sages and have spread among the entire Jewish People – such as reading the megillah [of Esther on Purim], [lighting] Chanukah candles, [fasting on] the Ninth of Av fast, [establishing] Eruvin, and hand washing [before meals]… We are obligated to accept and observe all these commandments that were later instituted, as the Torah1 teaches: do not deviate from the matter that they [the sages] instruct you.2
Oddly enough, Maimonides, who had a distinct predilection for listing, does not claim to list them all, nor does he state how many Rabbinical mitzvot there are.
This is striking. Why would Maimonides go to such extraordinary lengths to list all the Biblical commandments and then fall entirely silent when it comes to the Rabbinic ones?
Maimonides himself explains that he gave such careful attention to the number of laws and their codification to serve as a vital aid in the study and practice of the mitzvot.3 Surely, this logic should apply just the same when it comes to the Rabbinic mitzvot, which we are just as obligated to adhere to!
It is true that if we include the multitude of Rabbinic ordinances applied to each biblical commandment, the number would rise to the thousands, but the main Rabbinic enactments are quite small in number, often referred to as "the seven Rabbinic commandments." Why didn't Maimonides enumerate these main commandments were initiated by the rabbis the same way he listed the commandments of Biblical origin?
Beyond Number
Noting Maimonides' silence on this matter, the Rebbe draws a far-reaching conclusion – one that touches on a fundamental aspect of Judaism: The reason Maimonides does not list the number of Rabbinic commandments is that quintessentially there is no number. By its very nature, there can be no number. Refusing to give a number of Rabbinic commandments despite repeatedly doing so in relation to the Biblical commandments is designed to make that point.
Maimonides himself explains that the mitzvot of the Torah are fixed in number. The Torah4 says, "You shall not increase them, nor diminish from them." Maimonides states: "It is clear and explicit in the Torah that G‑d's commandments remain forever without change, addition, or diminishment."5 For Maimonides, this is one of the 13 fundamental principles of faith.
The Rabbinic commands, however, are completely the opposite. They are the product of Rabbinic license to innovate and enhance our observance of the Biblical mitzvot. The rabbis are mandated to introduce new advances in Jewish practice to meet the religious needs of the people, according to their judgment. At any given time in history, there may in fact be a particular number of Rabbinic mitzvot. Whether or not additional ordinances will be introduced is a matter of speculation – but the potential for that to happen is certain.
Were Maimonides to provide a number of Rabbinical commandments, even if that is simply accounting the number correct at his time of writing, that would give the impression that there is a fixed number – as was his the intention when enumerating the Biblical commandments. Maimonides was therefore compelled to avoid all reference to a sum of Rabbinic commandments to maintain the principle that the Rabbinic commandments are flexible and can be amended.
An Open-Ended Question
Even if in today's day and age the technical conditions do not exist for major Rabbinic enactments – as there is no Sanhedrin – that does not change the principle that Rabbinic commandments are not finite in number. Indeed, when the time comes for the Sanhedrin to be re-established in keeping with the Biblical prophecy that, "I shall restore your judges as before,"6 the possibility for new Rabbinic commandments to be issued will return.
In fact, it is not clear that even today the rabbis are prevented from enacting new laws. Indeed, Maimonides tells us that any Rabbinic laws that are adopted by all of the Jewish People become binding. He7 even rules that should all the Rabbinic scholars in the Land of Israel agree to appoint ordained judges, that the Sanhedrin could be re-established, and the possibility for new Rabbinic commandments would be reinstated.
It is an essential quality of Biblical laws that they have a defined number – 613 – and it is an essential quality of Rabbinic laws that they should not have a defined number, but should remain open-ended. The same way that the integrity of Judaism requires the Biblical laws to remain fixed, it also requires that Rabbinic law stay flexible.
Adapted from Likutei Sichot, vol. 29, Parshat Shoftim II.
FOOTNOTES
1.
Deuteronomy 17:11.
2.
Maimonides, end of introduction to Mishneh Torah.
3.
Maimonides, introduction to his Sefer Hamitzvot.
4.
Deuteronomy 13:1.
5.
Maimonides, Hilchot Yesodei Hatorah 9:1.
6.
Isaiah 1:26.
7.
Mishneh Torah Hilchot Sanhedrin 4:11.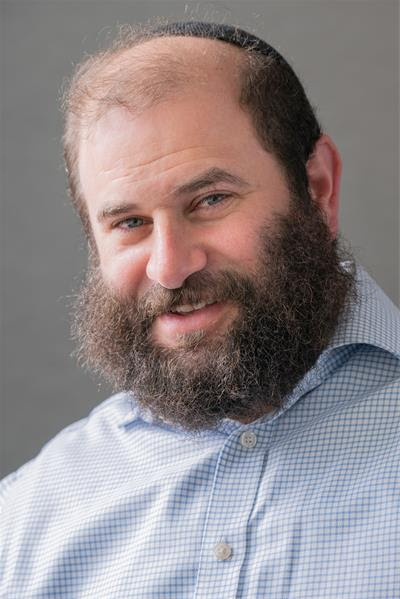 By Yossi Ives
The reason behind the epic love story between Jews and baseball
Jews and baseball both have a set of very defined laws and customs; Judaism has rabbis to decide the law, baseball has umpires. In a sense, baseball – like Judaism - is endless.
We all know that there is a strong connection between Jews and diamonds – beyond our wives' religious affinity for the gems! – that goes back centuries. Perhaps this is because, historically, our people were frequently evicted and evacuated from numerous countries, often at a moment's notice. Diamonds, like gold, were a valuable international commodity that could quickly be scooped up and carried with us to our next destination.But the Jews of the United States developed a particular love affair with another kind of diamond – the baseball diamond. Virtually from the moment that baseball began as a sport in the mid-1800s – the first official baseball game was played in 1846 in Hoboken, New Jersey – Jews became avid fans, as well as players. In fact, baseball's very first professional player was a Jew, Lipman Pike – known as the "Iron Batter" – who signed with the Philadelphia Athletics in 1866. The first major-leaguer to earn six figures was the great Hank Greenberg, who hit 331 home runs and served with distinction in the US army during his prime years. Many other Jews played with distinction throughout the years, including Kenny Holtzman (the winningest Jewish pitcher in baseball history, who threw two no-hitters and owns three World Series rings); batting champ Rod Carew, Cy Young winner Steve Stone, Shawn Green, Ron Blomberg and National League Most Valuable Player Ryan Braun.But of course, the most famous Jewish ballplayer of all is Sandy Koufax, the Los Angeles Dodger great who won every possible award and was the youngest player ever elected to baseball's Hall of Fame. Koufax earned the admiration of Jews everywhere when he declined to pitch the first game of the 1965 World Series because it fell on Yom Kippur. (Fellow Dodger Don Drysdale pitched instead and was shellacked, leading him to tell his frustrated manager Walter Alston, "I bet you wish I was Jewish, too!")This year, baseball has a new Jewish slant. Israel's baseball entry in the Japan Olympics – the first time Israel has ever fielded an entire Olympic team – is a serious candidate for an Olympic medal. Postponed for a year, the team features both American Jews (Olympic rules require only that a player be eligible for citizenship in the country they represent, and not that they be actual citizens) and Israelis. They are led by pitcher Josh Zeid and former major league players Ian Kinsler and Danny Valencia. Israel is ranked the 24th best baseball team in the world, and qualified for these Olympics by winning the Africa/Europe 2020 tournament as one of the six teams competing.2/5Israeli-managed ship attacked by pirates in Gulf of OmanRead MoreAd(By the time you read this, Israel may either have advanced toward a medal, God willing, or been eliminated, but win or lose, their accomplishment is amazing.)Another exciting new chapter in the saga of Jews and baseball also began recently, when not one, but two Orthodox Jews signed major league contracts. Jacob Steinmetz, a tall, lanky 17-year-old pitcher from Long Island, New York was a high pick in baseball's draft, signing with the Arizona Diamondbacks (there's that diamond thing, again – could it be a coincidence?!). Steinmetz is Shabbat-observant and says he will pitch on Shabbats only if he can stay close to the stadium and walk there. At the same time, Elie Kligman of Las Vegas was drafted by the Washington Nationals. He, too, has said that he will follow the rules of Shabbat and eat only kosher wherever his team plays.I have often pondered about the fascination Jews have for baseball. Countless books have been written by Jews on the subject, perhaps the most famous being The Natural by celebrated author Bernard Malamud and The Boys of Summer by Roger Kahn. My personal favorite is the opening chapter of The Chosen, which describes a no-holds-barred, down-and-dirty contest between rival yeshivot, an event I can relate to from our own high school sports days.I suggest that a similar thread connects these two seemingly disparate pursuits. Consider: Jews and baseball both have a set of very defined laws (how far away from home plate must the batter stand, how far you may walk on Shabbat in an open area) and customs (standing when the Torah comes out of the ark; standing for the "seventh inning stretch"). We have our heroes of days gone by (Avraham, Moshe, King David; Babe Ruth, Mickey Mantle, Ernie Banks) and even our special holidays (Purim, Hanukkah; the All-Star game and the World Series). Judaism has rabbis to decide the law, baseball has umpires; Judaism has honors – reading the first and last verses in the Torah or leading services – as does baseball: Rookie of the Year, MVP, Cy Young.And yes, I know some people resent the use of the term "World" Series, but the sport has truly gone global. While it remains "America's Pastime," there are over 35 million registered baseball players in 122 countries worldwide – and I predict that someday we will crown the greatest team not only in America, but on the planet. Israeli baseball is proliferating, and certainly will be inspired by these Olympic games. In my own city of Ra'anana, a new baseball field is being built in memory of Ezra Schwartz, an 18-year-old from Massachusetts who was murdered by Palestinians in 2015 in a terrorist attack. It will surely attract a new generation of players.Baseball is the only major sport that does not have a clock, and so there is no time limit as to how long the game will take to play. In a sense, then, baseball – like Judaism - is endless; it goes on and on. As my father before me was a baseball fan, so am I and so are my children. For how can we not be? It's tradition!Dedicated to the memory of Don Kates z"l, a great friend, player, umpire and lover of baseball in general, and the Chicago Cubs in particular. The writer is director of the Jewish Outreach Center of Ra'anana; jocmtv@netvision.net.il
Jackie Mason's Last Interview? The Famous Comedian Spoke At Length about his Long Relationship with Rav Moshe
I do not know if my May 26, 2021 interview with Jackie Mason was his last, but it is certainly odd to consider that it's a possibility.
I am a rav, unmoved by fame, its trappings and the powerful yetzer hara it could bring. However, I am also an amateur historian, focusing primarily on early American rabbanim and Jews, writing a series on this topic in Ami Magazine.
Advertisement

Jackie Mason was not on my radar. Although, like most people, I was aware that he served as a rabbi before trading the pulpit for a stage, my focus is on rabbis in colonial times. At the rate my research is going, it will be many years before I even arrive at the 20th century.
However, two things brought me to that lunch in Tov Taam in Manhattan's Financial District several weeks ago.
The first was a meeting with Rav Shlomo Singer, rav and rosh yeshiva of PTI – Passaic Torah Institute. Rav Singer's life is one of Torah and affection for all Jews. His teenage years were spent in the yeshivos of – and a close relationship with – Rav Moshe Feinstein and Rav Ahron Kotler, from whom he was inspired in not only how to think but how to love.
During our long conversation he mentioned the following: "Rav Moshe would always ask Yaakov Moshe (Jackie) to emcee events. Rav Moshe loved to see the talmidim happy and laughing. And he loved Yaakov Moshe…"
"Do you mean Jackie Mason?!" I interjected.
"Yes. You have to realize that Jackie's father was one of the gedolim of the last generation, on the level of Rav Moshe himself!" Rav Singer stressed.
While some may be tickled at such information, I could not help but feel a tinge of melancholy. I would give anything to serve at the feet of Rav Moshe, and yet he left it all behind. I was not judging Jackie Mason, rather, as a teacher myself, I could not help but to see this from another perspective – wondering how painful this must have been for his rebbeim, specifically Rav Moshe.
It was a fleeting thought, and I moved on, back to that conversation.
It was several months later, and I was walking home from shul with a wonderful ballabuss in my shul, Lee Rosenbloom. Lee owns and operates an antique and specialty shop in Manhattan. He could find valuables, watches and other accoutrements of all kinds, making his business a popular destination for the rich and famous.
He shared with me his long relationship with the Masons and their potential interest in meeting me for a lunch. After all, I write about American Jewish history, and he is certainly a part of that story.
"They are expecting your call," he concluded.
And so I called Jackie's dedicated wife who soon put Jackie on the phone. Before I knew it, a date and time was set.
While the plan was just to talk for 20-or-so minutes, our lunch lasted an hour, and could have gone on for longer if I did not have to leave to give a shiur across the city. (Below is the first time this interview has been published.)
Of course, we began by talking about matters everyone is well aware of by now. His career in rabbanus and how more Gentiles would come to his drashos than members of his own shul. We talked about being a rav in a small town; how there was no mikveh and how he had to run their Talmud Torah and go door-to-door of the members.
He was still sharp and funny. When my wife asked me to describe the lunch, the best description was to say, "It was exactly what one would imagine lunch with Jackie Mason would be like."
While other rabbis suggested I probe if he ever has regrets leaving the olam haTorah, I did not feel this was an appropriate line of questioning, or the kindest method to discover his relationship with Torah. Just because someone is famous does not mean they are public vassals. Personal questions remain just that – personal – and one lunch does not give me access to probe any longing within his soul.
* * * * *
The meeting was recorded. We went through the life of his illustrious father, his growing up and, as mentioned, his rabbanus.
He described growing up on the Lower East Side (where his family moved after his father left his rabbinical position in Sheboygan, Wisconsin). "It was a good life. Everything one needed was found within those four blocks…but if you left those four blocks, your life was in danger…. Jews then were considered like refugees."
Our conversation was very candid, and one tidbit shared from his career I believe is safe to share now. His wife explained how he was interested in starting a podcast, as he retired from the stage four years ago.
"It just got too difficult for him" she explained.
She stressed that this struggle had nothing to do with his age or mental agility, rather due to politics. He has always been very pro-Israel, and people on the other side of the spectrum have lost the ability to laugh along with opinions about which they have disagreements. Venues and bookers would call – even after a sellout – asking not to make jokes about certain candidates, presidents, etc.
But I had one thing on my mind, one subject I wished for him to address: Rav Moshe Feinstein.
"Tell me, do you recall Rabbi Moshe Feinstein?"
"Sure! He was my rebbe…he gave me semicha."
"Do you still have the semicha, that paper?"
"Sure."
Perhaps he was trying to deflect from this line of questioning, or perhaps it was only natural for him, but he started to make jokes.
Perhaps he wanted to move on, but right or wrong, I was now locked in.
"Tell me about Rav Moshe."
He shared how Rav Moshe loved him, always stopping during his shiur to smile at him as Rav Moshe would then laugh and say, "Nu, Yaakov Moshe, nu?" as if asking the young student if he enjoyed the novel insight.
"But tell me more about him."
"He always smiled when I walked into a room. He loved everyone."
Still trying to get a sense of their relationship, I gently pushed, "That is so special, but tell me, what was he like?"
"Do you know what the word anav means?" Jackie Mason asked. I nodded and he continued, "Well, that was Rabbi Feinstein. He was the most modest man, and he had every reason not to be."
Finally, I asked the question I've been saving until the end.
"When was the last time you saw Rav Moshe?"
I would have assumed it was in the 1950s or 1960s, soon after he left that world.
Before answering, he asked, "Remind me, when did Rav Moshe pass away?"
"1986."
Thinking for a moment, he then said, "So, the last time I saw him was around 1983 or 1984."
He went on to explain that he visited Rav Moshe frequently, never losing his respect and love for the gadol.
"You know his son and my friend Dovid, who was just niftar?" he asked, referring to Rav Dovid Feinstein. "Up until a few years ago we talked on the phone a few times a year. He would call me, and sometimes I would call him."
Perhaps I am a victim of today's generation where they so casually throw off all yokes of their past, for I was nonplussed by what he was telling me.
I was then surprised to hear myself ask him, "What did you speak about with Rav Moshe Feinstein and Rav Dovid while you were this famous celebrity comic? Did they plead with you to return?"
"Just love. They only showed me love."
Jackie Mason then looked me dead in the eye and said the following three words:
"Oheiv es chaveiro [love your friend/fellow Jew] – that is what they represented."
One must be a pikayach (shrewd) to recognize each person's needs and what will keep them close or turn them away. Rav Moshe loved Torah more than life itself, yet was able to bite his tongue if he felt it was a moment for love, affection, and warmth.
And another lesson I took home that day: One never knows who could be a bridge to past gedolim.
See you tomorrow bli neder
We need Moshiach now!
Love Yehuda Lave
Yehuda Lave, Spirtiual Advisor and Counselor
Jerusalem, Jerusalem
Israel