Yehuda Lave is an author, journalist, psychologist, rabbi, spiritual teacher, and coach, with degrees in business, psychology and Jewish Law. He works with people from all walks of life and helps them in their search for greater happiness, meaning, business advice on saving money, and spiritual engagement.
Love Yehuda Lave
Join my blog by sending me an email to YehudaLave@gmail.com
The Three Musketeers at the Kotel
What Jew haters are incapable of dealing with: THE TRUTH! Please make this go viral!
What the haters of Jews are incapable of dealing with: THE TRUTH! Please make this go viral!
You hear the false argument again and again, how Israel is an apartheid state. Let's help educate and eradicate the biased reporting.

Number of Jews in Egypt: 10 (total population: 100 million)
- Jordan: 0 (10M)
- Saudi Arabia: 0 (34M)
- Lebanon: 100 (7M)
- Syria: 0 (17M)
- Iraq: 4 (39M)
- Iran: 8,300 (83M)
- Number of Jews in Gaza: 0 (2M)
- Under the Palestinian Authority control: 0 (2.7M) in Judea and Samaria.
- Number of Arabs in Israel: 1.9M (9M), with full civil rights and the media still labeling Israel as an Apartheid State?

All the media seems to care about is the damage in Gaza - let's help share some facts about Israel, which is completely overlooked regarding the damage that was done over the past few weeks when Hamas fired 4,000 lethal missiles at Israeli civilian targets.

Reported:

- In Ashkelon, 792 buildings and 267 vehicles were damaged.
- In Ashdod, 228 buildings and 130 cars were damaged.
- In Sderot, 228 buildings and 267 vehicles were damaged.
- In Tel Aviv, 77 buildings and 74 cars were damaged.
- In Ramat Gan, 254 claims were filed for damages,
- In Givataym - 157,
- In Petah Tikva - 231.
- In Lod and Ramla, 348 buildings and 229 vehicles were damaged.
- In Akko, claims were filed for damage to 16 buildings and 4 cars, in Haifa - 19 buildings and 26 cars, in Jerusalem - 4 buildings and 26 cars.

We are talking about damage as a result of rocket attacks and pogroms in mixed cities - please share the truths and put an end to the biased reporting.

From the Israel Defence Update list.
Another Rabbi, Priest, Monk joke

The Priest, the Rabbi and the Monk A priest, a rabbi and a Buddhist monk get arrested for illegal gambling. They get in front of the judge. He starts questioning the priest first, "Did you play poker yesterday?" The priest mumbles a quick 'Lord forgive me' and answered "No." The judge turns to the rabbi and asks him, "Did you play poker yesterday?" The rabbi crosses his fingers behind his back and answers a clear "No." Finally the judge turns to the Buddhist monk and tells him, "So you are a Buddhist monk, I know for a fact that you are absolutely forbidden to lie to me! Did YOU play poker yesterday?" The monk looks at the priest, then at the rabbi. He smiles at the judge and asks "How could I possibly play poker all by myself?"

https://www.ba-bamail.com/jokes/religion-jokes/?jokeid=1447

The Portion of Shlach
Separating Challah
The portion of Shlach opens with the sin of the spies who were sent on an intelligence gathering mission to the Promised land which the Children of Israel were about to enter. As a result of their negative and damaging report the entire generation, with the exception of Calev ben Yefuneh and Yehoshua bin Nun, is punished to die in the wilderness.
Despite this severe punishment the Torah then moves on to prepare those who will enter the Land: "Speak to the Children of Israel that when they enter the Land to which I am bringing them…the first portion of your dough you shall separate a loaf for a gift" (Numbers 15;18,20).
One of the first commandments given to the Children of Israel to be observed when they enter the Land is the separation of challah.
Challah must be separated from five types of flour, as explained in the Mishnah (Tractate Challah, chapter 1, Mishnah 1): "Five things require challah: wheat, barley, spelt, oats, rye. These require challah."
An allusion to the five types of flour is found in the three crowns atop the letter "heh" in the word "challah" that give special emphasis to the letter "heh" whose numerical value is five. (Baal Haturim)
Land of Israel by Shira Ben Avraham
The Cowardice of Condemning "Antisemitism" Without Naming the Perpetrators by Daniel Greenfield
Good news, everyone is ritualistically condemning antisemitism.
And just like the condemnations of 'Anti-Asian Hate', it's a hollow exercise because the condemnations refuse to actually name the perpetrators.
"The kind of anti-Semitic attacks, like those reported over the last week, are disturbing and wrong. Intolerance like this has no place in New York or anywhere else, and it must be confronted and overcome," Senator Schumer belatedly tweeted.
What attacks? Where? Who's carrying them out? What's "this" and "those"?
"I'm angry & concerned by reports of alleged anti-Semitic violence in Times Square last night. Such despicable hatred isn't what our city stands for and we won't tolerate it," Rep. Nadler tweeted.
"The recent attacks targeting Jews in New York City are deeply disturbing and must be forcefully condemned. Hatred and bigotry don't belong in NY or anywhere across our country," Rep. Rice tweeted.
"This outbreak of antisemitic hatred and violence is absolutely appalling and unacceptable. New York is a place where people of all faiths and backgrounds should be able to come together — not face vitriol," Rep. Espaillat tweeted.
There's another dozen examples of condemning antisemitism as some sort of nameless and faceless problem, or of condemning "hate" and "intolerance".
The easiest way to spot what's missing is the condemnation from Rep. Zeldin, "We must all step up to defend the great, innocent Jews being physically attacked by antisemitic Hamas sympathizers in NYC and across the US. Feckless leadership, eroded public safety, and the empowerment/appeasement of the radical left are a few of the many contributing factors."
Rep. Zeldin is the only Jewish Republican House member. Now I don't expect your average Democrat to go this far, but it's easy to spot what's missing. If Jews were being attacked by Neo-Nazis, Democrats wouldn't be shy about naming the perpetrator. Instead, there's a lot of passive voice condemnations of an "outbreak of antisemitic hatred" or "reports" and "recent attacks" as if they're emerging out of thin air.
Every one of those attacks has been perpetrated by men waving PLO flags.
The ADL, AJC, OU, and a number of other organizations dispatched a letter to Biden about the rise in antisemitism. The 2-page letter mentions "examples of physical violence" without ever addressing who the perpetrators are. It mentions anti-Israel, rather than pro-terrorist rallies.
Condemning antisemitism as a phenomenon, rather than mob violence by racist pro-terrorist mobs is worthless cowardice.
It's like the politicians who condemned gun violence when a black supremacist opened fire in a Kosher market in Jersey City.
Antisemitism is not an inanimate object. And before condemning abstractions, start by actually dealing with perpetrators.
I'll close with a notable contrast from a soccer player who makes it clear that he's not pro-Israel.
"Last night I was walking in New York with a friend and all of a sudden a group of 6-8 Palestinian men walk up to me and asked me where I was from. I responded and said, "New York".

Than one guy asks me if I was jewish. I paused for a moment in confusion and thought about it, than I saw them withdrawing knives. I obviously said no.

The guy looked at me with such disgust in his eyes and said 'Good'."

I got extremely angry and felt like I had to say something.

So I turned back around and said to him, "What if I was Jewish?"

"The group of men walk up to my face and the same guy says ' I'll beat the f*ckin sh*t out of you and kill you '. As I was face to face with this guy I told him ' What is the need for that ' he started charging at me but a few women who were with the group screamed at him to stop and to let it go."
That's part of his Instagram post. I kept the original spelling. And yet Luca Lewis captures the basics of journalism. We learn Who, What, When Where, and Why.
Lewis isn't threatened by abstract forces. There's no outburst of hate. There are people who come up to him, showing knives, and demanding to know if he's a Jew.
Not tropes or memes. The real raw and uncut antisemitism.
And we learn who's responsible: "6-8 Palestinian men". They're probably just Arab Muslims wearing PLO gear, but that's not the point.
Compare Lewis' Instagram post to that of all the empty social media condemnations by politicians and organizations. Lewis doesn't pretend to support Israel. But when confronted by antisemitic thugs, he feels unease and at least tries to tell them to stop. And he names who they are.
Until you do that, there's no hope that anything will change.
If you can't describe the perpetrators, then you're not condemning them, you're enabling them.
See you Sunday bli neder, Shabbat Shalom
We need Moshiach now!
Love Yehuda Lave
Enjoy the joke t-shirt mems below if they come out.. If not they were funny
You may have seen these before, but some will make you smile.
Enjoy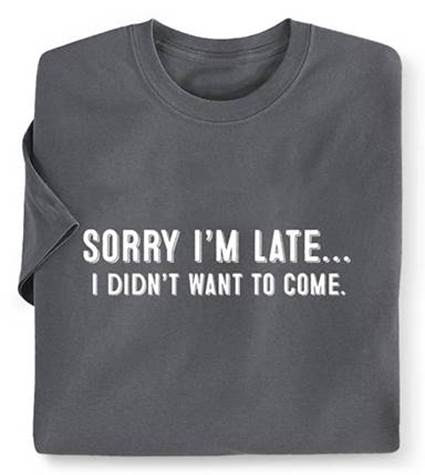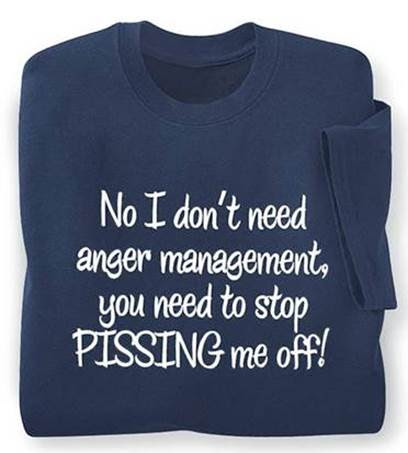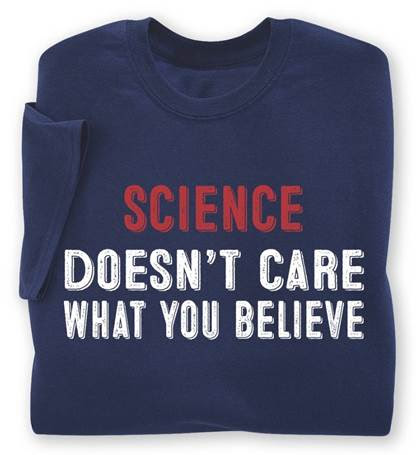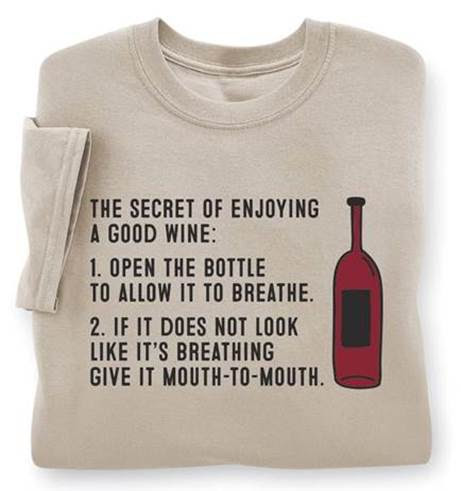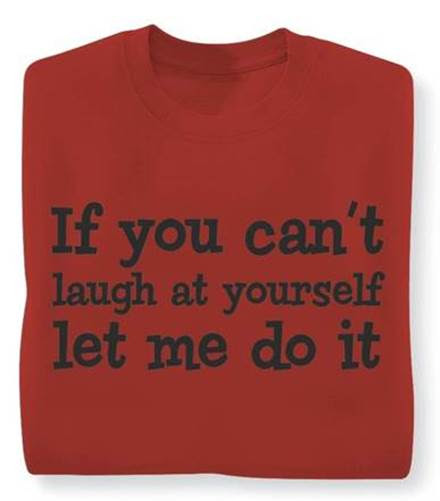 Yehuda Lave, Spirtiual Advisor and Counselor
Jerusalem, Jerusalem
Israel