Yehuda Lave is an author, journalist, psychologist, rabbi, spiritual teacher, and coach, with degrees in business, psychology and Jewish Law. He works with people from all walks of life and helps them in their search for greater happiness, meaning, business advice on saving money, and spiritual engagement.
Love Yehuda Lave
Join my blog by sending me an email to YehudaLave@gmail.com
Demolition of remaining Florida condo after deadly collapse

The Three Musketeers at the Kotel
Richest 25 Americans reportedly paid 'true tax rate' of 3.4% as wealth rocketed
ProPublica investigation shows how little US super-rich, including Jeff Bezos and Elon Musk, reportedly paid between 2014 and 2018

The 25 richest Americans, including Jeff Bezos, Warren Buffett and Elon Musk, paid a "true tax rate" of just 3.4% between 2014 and 2018, according to an investigation by ProPublica, despite their collective net worth rising by more than $400bn in the same period.

The report by the non-profit news organization exposes the US tax system as income and wealth inequality continues to widen.

ProPublica used Internal Revenue Service data to dive into the tax returns of some of America's wealthiest and most prominent people. It found that in 2007 Bezos, the founder of Amazon and already a billionaire, paid no federal taxes. In 2011, when he had a net worth of $18bn, he was again able to pay no federal taxes – and even received a $4,000 tax credit for his children.

Last year, Bezos's net worth topped $200bn.

ProPublica created what it called a "true tax rate" for the wealthiest 25 Americans by comparing federal income tax paid between 2014 and 2018 to how their net worth increased on Forbes' well-regarded rich list over the same period.

"The results are stark," ProPublica wrote. "According to Forbes, those 25 people saw their worth rise a collective $401bn from 2014 to 2018.

"They paid a total of $13.6bn in federal income taxes in those five years, the IRS data shows. That's a staggering sum, but it amounts to a true tax rate of only 3.4%."

By contrast, the median American household paid 14% in federal taxes, ProPublica reported. The top income tax rate is 37% on incomes over $523,600 for single filers, having been reduced from 39.6% under Donald Trump.

ProPublica found that Buffett, founder of the investment firm Berkshire Hathaway, paid $23.7m in taxes from 2014 to 2018, on a total reported income of $125m. But Buffett's wealth grew by $24.3bn, meaning he had a "true tax rate" of 0.1%.

Bezos's wealth grew by $99bn over the four-year period, but he paid a true tax rate of 0.98%, according to ProPublica. Musk and Michael Bloomberg paid 3.27% and 1.3% respectively.

The billionaires are not accused of illegal activity. But the rates expose the failures of America's tax laws to levy increases in wealth derived from assets in the way wages – the prime source of income for most Americans – are taxed.

"America's billionaires avail themselves of tax-avoidance strategies beyond the reach of ordinary people," ProPublica reported. "Their wealth derives from the skyrocketing value of their assets, like stock and property. Those gains are not defined by US laws as taxable income unless and until the billionaires sell."

ProPublica did not not disclose how it had obtained the IRS information. It said reporters had spent months analyzing the data and would release more reports.

Bezos, the richest person in the world, "declined to receive questions", ProPublica said.

Musk, who Forbes estimates is worth $151bn, had first replied to a query "with a lone punctuation mark: '?'", ProPublica said, adding that he had not replied to further queries.

Bloomberg, who according to Forbes has a net worth of $59bn, told ProPublica he had paid the taxes he owed. A spokesman cited the billionaire's philanthropic giving. "Taken together, what Mike gives to charity and pays in taxes amounts to approximately 75% of his annual income," the spokesman said.

ProPublica said Buffett had defended his practices in an email.

"I continue to believe that the tax code should be changed substantially," Buffett told ProPublica. He said that "huge dynastic wealth is not desirable for our society".

Buffett, worth $96bn, has said 99% of his wealth will go to philanthropy "during my lifetime or at death". In 2020, he donated about $2.9bn in Berkshire Hathaway stock to five charities, CNBC reported.

"I believe the money will be of more use to society if disbursed philanthropically than if it is used to slightly reduce an ever-increasing US debt," Buffett said.

Joe Biden has proposed raising the top rate of income tax and increasing capital gains tax, though that would probably have little effect on the true tax rate paid by billionaires. Senators Elizabeth Warren and Bernie Sanders have pushed a "wealth tax" that would introduce a 3% tax on the net worth of the ultra rich. There seems little hope it will pass into law.

At least some of America's richest people want to better tax wealth. Patriotic Millionaires, a group campaigning to increase taxes on the rich, said the ProPublica report demonstrated "how the richest 400 Americans end up owning more wealth than the bottom 150 million Americans combined".

"The ultra-wealthy get to pick and choose when and how they're taxed," Patriotic Millionaires said. "This is exactly why we need a strong, unavoidable wealth tax now."
5,000 burgers a day: World's first cultured meat production plant opens in Israel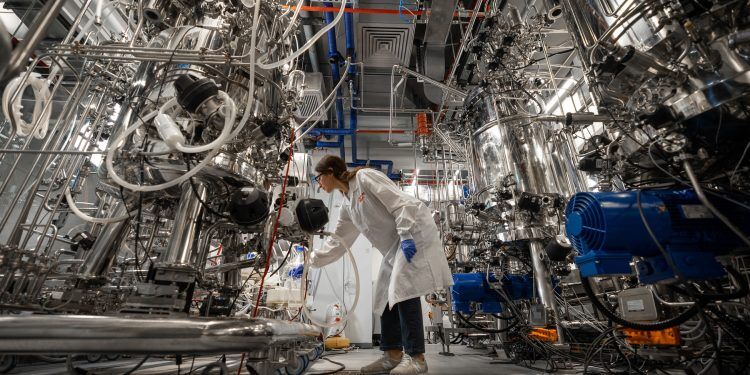 1 / 1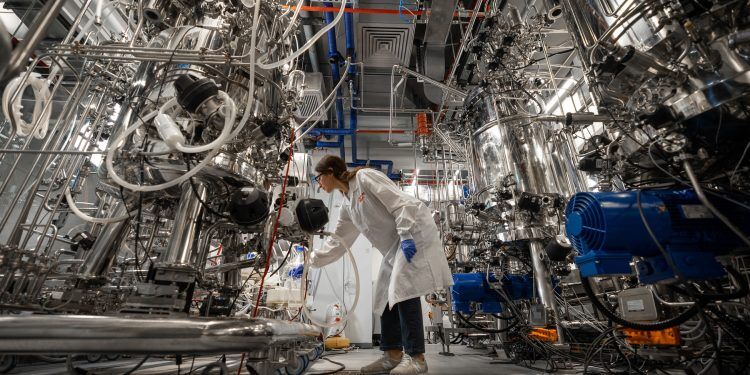 Israel Hayom via JNS
By Noga Martin
Rehovot-based Future Meat's plant makes cell-based slaughter-free meat production a reality.
The world's first industrial cultured meat facility has opened in the city of Rehovot, home to the Weizmann Institute of Science and the Hebrew University of Jerusalem Faculty of Agriculture, Israeli slaughter-free meat production startup Future Meat Technologies announced on Wednesday.
With the capability to produce 500 kilograms (1,102 pounds) of cultured products a day, equivalent to 5,000 hamburgers, this facility makes scalable cell-based meat production a reality.
"This facility opening marks a huge step in Future Meat Technologies' path to market, serving as a critical enabler to bring our products to shelves by 2022," said Rom Kshuk, CEO of Future Meat Technologies. "Having a running industrial line accelerates key processes such as regulation and product development."
Currently, the facility can produce cultured chicken, pork and lamb, without the use of animal serum or genetic modification, with the production of beef coming soon. The company claims its unique platform enables fast production cycles, about 20 times faster than traditional animal agriculture.
Professor Yaakov Nahmias, the company's founder and chief scientific officer, said that "after demonstrating that cultured meat can reach cost parity faster than the market anticipated, this production facility is the real game-changer."
"This facility demonstrates our proprietary media rejuvenation technology in scale, allowing us to reach production densities 10-times higher than the industrial standard. Our goal is to make cultured meat affordable for everyone, while ensuring we produce delicious food that is both healthy and sustainable, helping to secure the future of coming generations," he added.
Future Meat's cruelty-free production process is expected to generate 80 percent less greenhouse emissions and use 99 percent less land and 96 percent less freshwater than traditional meat production.
The company aims to reach U.S. shelves in 2022 and is currently in the process of approving its production facility with regulatory agencies in multiple territories. The company is eyeing several locations in the United States for its projected expansion.
This article first appeared in Israel Hayom.

Caption: Future Meat Technologies' production facility in Rehovot, Israel.
Photo: Courtesy.

A Kippah in Jerusalem by Shalom Pollock
When I was a teenager in Brooklyn, my passion was basketball. I was rather good and my goal was to be even better and prove myself on the court. Looking back, I understand that this was my way of gaining self-esteem. I thought others appreciated my skills and presence on the court. What more does a teenager want?
I was lucky to have a park across the street from where I lived; good old Ditmis park. They came from all over the neighborhood to play on the popular courts with the best ball players in the area. I looked out my window to see if there were guys in the park and then join them.
I spent lots of time on those courts.
As the neighborhood changed and Blacks moved in, the new competition for the courts was felt. The language of the game changed as did the pace. It improved my game as I learned some things as I learned not to adopt others.
I felt that on the court it was not just basketball being played but a meeting of cultures and even values. Suddenly, I felt that I represented the Jew who dared compete with Black ball players. It was rarely stated but there was a certain honor at stake on those courts.
I felt I was representing not just myself. I wanted to earn their respect for what I thought I represented to them. I think I was right.
My third year in Brooklyn college (I did not play on their school team because of Shabbat) I chose to study in Hebrew university for a year. Basketball fever had not left me yet.
In the gym the Americans showed their stuff to the Israelis (for whom basketball was still a little-known American sport), and to each other.
There was a tall Black American ball player from Brandis I remember. I even remember his name.
Unlike back in Ditmas park where I eventually became one of the few Whites left, here, he was a minority and I was the majority.
It felt good.
Basketball can be very competitive where intimidation of the opponent can be both physical and verbal.
I recall as if it was yesterday how I forced myself to stand firm against the bigger and better player from Brandis, not for myself but, hey we are in a Jewish country. I thought if I was not intimidated by the same challenges in Brooklyn, I certainly won't be here in my Jewish country. Was it only my imagination or was there an unstated point vigorously being made on the court? I was proud of myself that I took the bumps and not be intimidated.
When I completed my academic studies, I made Aliyah to Israel. I finally came home. By then, basketball was less part of my life and identity.
In the year 2000 the "second intifada" was launched by our "peace partners" of the Palestinian Authority.
Arab violence dragged on for almost three years.
What's My Line? - Yul Brynner; Peter Lind Hayes [panel] (Jan 6, 1957)
MYSTERY GUEST: Yul Brynner [theater and film actor, best remembered for his role as the King in Rodgers & Hammerstein's "The King and I"]

PANEL: Arlene Francis, Peter Lind Hayes, Dorothy Kilgallen, Bennett Cerf
Printing Rabbenu Bachya In Hungary In 1942
Photo Credit: Israel Mizrahi
Life for Hungarian Jews during the first years of the Holocaust was a life of a extreme paradox, more or less continuing as normal through 1944 for most of its Jews, yet with a sharp rise in antisemitism and the knowledge that the Nazi killing machines were slowly closing in on them.
A recent acquisition includes a publication from this era that tells us of the conflicted times and some of the emotions of the Jew who chose to print the book during this traumatic period.Advertisement

The title is Rabbenu Bachya on the Torah, printed in two volumes in Grossvardin (Oradea), Hungary in 1942. The publisher, Rabbi Aron Hacohen Margolies (Perl), a resident of Debrecen, writes how the Rabbenu Bachya was nearly forgotten due to the unavailability of his writings, and he was thus eager to print it again to make it available for the seekers of knowledge. He writes of his hope to publish additional writings of Rabbenu Bachya as well as other sefarim.
His introduction, though, concludes with a very different tone, reflecting the horrors of the era:
"And now, I will raise my hands to the One in heaven, thank Him for all He has done and plead for the future, that He shall see our infliction, He shall see the spilled blood of the righteous and they shall atone as the blood of sacrifices. May He say to the angel of destruction, halt! And may the name of Israel rise again and may he redeem us a final redemption, rebuild the temple, where we will fulfill our obligations as commanded in the Holy Torah, Amen. May the merit of the author assist me that I shall be able to publish his remaining works and the works of the great leaders of our generations and their preachers, to enable the masses. May I merit to live my days in Torah and mitzvot through peace of mind, and raise my children in the way of the Torah and may I merit to see all our nation in our Holy Land. Signed Aron Hakohen Margolies"
R. Margolies was deported to Auschwitz along with the Jews of his hometown of Debrecen, where he was murdered by the Nazis. Of his seven children who lived to adulthood, three were killed: Yisroel Elimelech, Avraham Yitzchak and Mano Menachem Mendel. Four survived the Holocaust, three of them emigrating to Eretz Yisrael.
See you tomorrow bli neder
We need Moshiach now!
Love Yehuda Lave
Yehuda Lave, Spirtiual Advisor and Counselor
Jerusalem, Jerusalem
Israel