Yehuda Lave is an author, journalist, psychologist, rabbi, spiritual teacher, and coach, with degrees in business, psychology and Jewish Law. He works with people from all walks of life and helps them in their search for greater happiness, meaning, business advice on saving money, and spiritual engagement.
Love Yehuda Lave
Join my blog by sending me an email to YehudaLave@gmail.com
Below was our Friday trip one week ago to Brno Czech, the second largest city, where we went to get our PCR test
The Three Musketeers at the Kotel
The Portion of Bereisheet
"Who covers Yourself with light as with a garment" (Psalm 104;2)
In the beginning of the creation of the world G-d created heaven and earth and light. The earliest time in the morning that one may don his tallit is when he can differentiate between the color "techelet" (pale blue) of the sky and white (Mishnah, Tractate Brachot).
The following is found in Midrash Raba: Bereisheet Raba (Vilna), portion of Bereisheet, portion 3:
Rabbi Shimon ben Yehotzadak asked Rabbi Shmuel bar Nachman: since I have heard that you are an expert in Aggadah (non-halachic rabbinic literature), are you able to tell me from what was light created? He answered that we learn that the Holy One, Blessed Be He, enwrapped Himself as with a garment and spread the light of His glory from one end of the world to the other.
The light is the garment, as it were, the garment which covers the Creator and this is the source of the light which brought light to the world during Creation. It is for this reason, therefore, that we say the verse "Who covers Yourself with light as with a garment, who stretches out the heavens like a curtain" (Psalm 104;2).
An allusion to this is found in the letter "reish" in the words "or" (light) which is written with a special addition to remind us of the proper time for donning the tallit exactly at the moment of the source of the creation of light. (Sefer Tag'i of Rabbi Elazar from Germaizah)
Bus driver in tragic traffic accident had 51 prior conviction
Bus driver in deadly traffic accident veered out of his lane, police investigation shows.
Israel Police are continuing to investigate the circumstances surrounding a deadly traffic accident on Route 89 which left five dead on Wednesday evening.

In the accident, a mother and her three children were killed, and the children's father was left with severe injuries, and is unconscious and on a respirator.

According to Maariv, the bus driver, who was also killed in the crash, had 51 prior convictions for traffic violations.

The investigation showed that bus driver Asher Bason veered out of his lane in a no-pass zone, bumped into the guardrail, and flipped over. In the course of the accident, he hit three vehicles, causing a total of five deaths, with 57 other people suffering injuries.

According to Israel Hayom, in 2017 Bason was convicted of running a red light and fined 1,000 shekel. The legal protocol showed that he has been driving since 1966, and from then to 2017 was convicted of traffic offenses 38 times. In other words, the site pointed out, since 2017 - four-and-a-half years ago - Bason was convicted 12 times of traffic offenses.

Police intend to gather additional testimonies on Thursday.

In addition to the bus, which was carrying Bnei Akiva youth returning from a field trip, the crash involved three private vehicles, one of them a taxi.
The Mainstreaming of anti-Semitism in the Media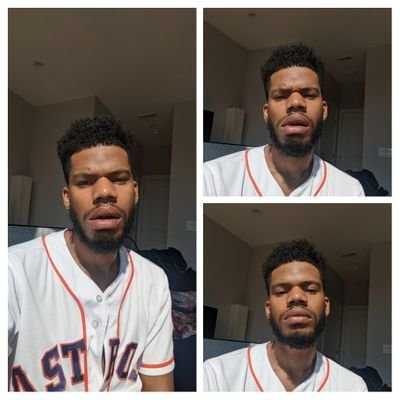 Farley Weiss(JNS)
In an article in The Daily Beast on Aug. 12, entertainment reporter Tirhakah Love bashed actress Mayim Bialik, one of the stars of the hit sit-com "The Big Bang Theory" and recently tapped host of the program "Jeopardy!"
In the piece, Love attacked Bialik, an Orthodox Jew, for her 2014 donation towards bulletproof vests for the "genocidal" Israel Defense Forces.
Love went even further, deriding Bialik for encouraging women to dress modestly, and called into question her selection as "Jeopardy!" host. But Bialik, who has a PhD in neuroscience from UCLA, not only is a perfect choice for the trivia show, but is an audience favorite.
Love's assault, then, had nothing to do with Bialik's credentials or skills Instead, it focused on her being a religious Jew who supports Israel. This is anti-Semitism, plain and simple.
On Aug. 13, the day after the article appeared, Love was asked by a Twitter follower to "define Zionism."
Love replied in a tweet, "[It's] a faux ethno-religious liberation movement that is staunchly imperialistic as it's an extension of British colonialism and an articulation of white supremacy."
In 2016, the International Holocaust Remembrance Alliance (IHRA) formulated the "working definition of anti-Semitism," which since then has been widely adopted around the world, including by the U.S. State Department.
According to the IHRA, manifestations of anti-Semitism "might include the targeting of the state of Israel, conceived as a Jewish collectivity, [though] criticism of Israel similar to that leveled against any other country cannot be regarded as anti-Semitic. Anti-Semitism … is expressed in speech, writing, visual forms and action, and employs sinister stereotypes and negative character traits."
By this measure, Love's description of Zionism as an "articulation of white supremacy" perfectly meets the IHRA criteria for being anti-Semitic.
The question must then be raised: What action has The Daily Beast taken against Love? The answer, as of today, is "none." The article is still on the publication's website, and Love is still on its staff.
The only tweak was made in response to outrage expressed by members of the Jewish community: The Daily Beast replaced the word "genocidal" with a quote from an April 2021 Human Rights Watch report falsely stating that some of Israel's actions "amount to the crimes against humanity of apartheid and persecution."
In other words, the publication traded one blood libel for another.
In so doing, The Daily Beast is either promoting anti-Semitism or, at the very least, is complicit in its spread.
This isn't the first time that The Daily Beast has been on the wrong side of anti-Semitism. In a March 2019 article, contributing editor Justin Baragona berated comments I made during a Fox Business Network interview with Stuart Varney. In response to a question by Varney about whether U.S. House Reps Ilan Omar (D-Minn.) and Rashida Tlaib (D-Mich.) had said anything about Hamas's firing rockets on Israel, I said, "I haven't heard anything from [them], and I think that we shouldn't hold our breath to hear anything from them. They don't seem to side with Israel; they seem to side with the terrorists."
In May, when Hamas launched more than 4,000 rockets at innocent Israeli citizens during "Operation Guardian of the Walls," Omar, Tlaib and several of their colleagues not only failed to condemn Hamas; they condemned Israel—on the House floor. Omar even lamented that it was unfair for Israel to possess the Iron Dome missile-defense system, while Hamas did not have access to it.
Hamas, a terrorist entity under U.S. law, calls in its charter for the death of all Jews. My remarks to Varney two years earlier that the two Congresswomen "seem to side with the terrorists," thus, was actually prescient.
The legitimization of anti-Semitism has led to violence against the Jewish community across America. This includes physical attacks in Los Angeles and New York.
It's extremely dangerous when nothing is done about well-known publications like The Daily Beast employing anti-Semites and publishing anti-Semitic diatribes, such as Love's against Bialik. It's horrifying that this has become commonplace.
Anti-Semitism should have no place in America, certainly not in Congress. Nor should it be tolerated in The Daily Beast.
Only by speaking out against the spouting of anti-Semitism on Capitol Hill, and the printing of anti-Semitic garbage in mainstream media outlets, can we hope to reverse the rise of the phenomenon in America and around the world.
Farley Weiss, former president of the National Council of Young Israel, is an intellectual property attorney for the law firm of Weiss & Moy. The views expressed are the author's, and not necessarily representative of NCYI.
It is easier to build strong children than to repair broken men.
Frederick Douglass,
Social reformer, abolitionist, orator, writer, and statesman
1965 US Postage Stamp
The world breaks everyone, and afterward, some are strong at the broken places.
Ernest Hemingway
Novelist, short story writer, and journalist
1989 US Postage stamp
Blessed are the hearts that can bend;
they shall never be broken.
Albert Camus
Philosopher, author, and journalist
Multiple French Postage stamps
I no longer want reminders of what was, what got broken, what got lost, what got wasted.
Joan Didion
Journalist and writer
Probably one of the most private things in the world is an egg until it is broken.
M. F. K. Fisher, Food writer.
You can't break what's broken already.
LeAnn Rimes, Singer, songwriter, actress and author
Love is a promise delivered already broken.
Steve Martin
Actor, comedian, writer, producer, and musician
Government can supply bread, but it can't mend a broken spirit.
Rand Paul, Politician and physician
OFFICIAL Somewhere over the Rainbow - Israel "IZ"
Israel "IZ" Kamakawiwoʻole's Platinum selling hit "Over the Rainbow" OFFICIAL video. Loved all through the world, IZ's version of "Over the Rainbow" has touched millions. With each passing year, IZ's presence in the music industry and the sales of his recordings continue to grow despite the trends that surround the industry. An amazing story about an amazing man, the man referred to by some as the "Hawaiian Suppaman". While IZ has always been revered in Hawai'i, his worldwide influence came later. IZ's music first gained national attention in the mid 1990's. Produced by Jon de Mello for The Mountain Apple Company • HAWAI`I - Subscribe for more IZ! Check out the Best Of Israel "IZ" Kamakawiwoʻole here: https://www.youtube.com/playlist?list
Beyond the Rainbow" The Legacy of IZ Documentary. 25 Years of "Facing Future
In November 1993, "Facing Future" was released. It turned Israel "IZ" Kamakawiwo'ole from a favorite Hawaii musician to an artist on the world stage. To mark 25 years since the release of "Facing Future," the most successful Hawaii album of all time, Hawaii News Now compiled a special series and digital documentary that looked at IZ's life and his legacy. Credits: Billy V, Lacy Deniz and the HNN Team Buy "Facing Future" Now: http://izhawaii.com/facingfuture/
STUDY: Eating A Serving Of Chicken Wings Shortens Your Life By More Than 3 Minutes
DAVID HOOKSTEAD(DCNF)
A new study is bad news for fans of chicken wings and hotdogs.
According to a study conducted by Katerina Stylianou at the University of Michigan, eating a serving of chicken wings shortens your life by 3.3 minutes.
For fans of hotdogs, every single one eaten with a bun shortens your life by more than half an hour.
On the other side of the coin, salted peanuts, baked salmon and rice with beans could all add time to your life.
Honestly, this will do nothing to stop me from eating chicken wings. I already don't eat hot dogs, but this won't move the needle for me at all on the wings front.
If I die because I ate too many chicken wings, then just know that I went out smiling. Seriously, if I die over a plate of chicken wings, then know that I died doing what I love.
Am I seriously supposed to care about losing 3.3 minutes of my life because I'm eating wings? The answer is a hard no.
The only thing I'm thinking about when eating wings is when I'm going to order another round of food and cold beer.
See you Sunday bli neder Shabat Bereishit Shalom
We need Moshiach now
Love Yehuda Lave
Yehuda Lave, Spirtual Advisor and Counselor
Jerusalem, Jerusalem
Israel