Yehuda Lave is an author, journalist, psychologist, rabbi, spiritual teacher, and coach, with degrees in business, psychology and Jewish Law. He works with people from all walks of life and helps them in their search for greater happiness, meaning, business advice on saving money, and spiritual engagement.
Love Yehuda Lave
Join my blog by sending me an email to YehudaLave@gmail.com
Full Parshas HaMan Text
Today is a special day that could change our destiny.
This coming Shabbos we will read the Parshas BeShalach, which contains the verses known as the Parshas HaMan (the verses about the manna). It is a considered a segula for Parnasa to recite these verses on the Tuesday prior to Parshas BeShalach.
In plain English, that means we believe that G-d likes it when we read these verses today and He may choose to bless us with abundance as a result.
This is not a blog that deals much with segulos, but since this particular segula relates closely to our theme, I decided to include it.
It was Rabbi Menachem Mendel of Riminov who advised us to say the verses on this day in particular, reading the original Hebrew twice, and the Aramaic translation once.
However, the power of "Parshas HaMann" in general is noted in many halachic sources.
The Tur put is most simply when he wrote (in Orech Chaim A):
It's good to recite the Parshas HaMan
I've copied the text for you to recite below.
Parshas HaMan Text:
Below is the Hebrew text twice, plus the Aramaic – perfect for reading for the segula today. Or you can read it with interlinear English translation, courtesy of Artscroll here.
The Three Musketeers at the Kotel
Quebec shutters houses of worship in response to Omicron variant BY DAVID LAZARUS
MONTREAL (JTA) — The Omicron coronavirus variant has made Quebec the only Jewish community in North America with no synagogue services for the foreseeable future.
Quebec Premier François Legault ordered all houses of worship, including synagogues, to close on New Year's Eve, as a possible way to slow down the spread of Omicron.
The decision, said Rabbi Reuben Poupko, spiritual leader of the mainstream Orthodox Congregation Beth Israel Beth Aaron, is "overreach" and "epidemiologically indefensible," he told The Canadian Jewish News.
"Nowhere in North America… have places of worship been shut down. This anomaly has to be justified, but it can't be because there is no logical explanation," Pouplo added. "This is not March 2020. A lot more is known about COVID and we all know how t0 behave to take care of ourselves."
Quebec synagogues first shut down during the first thee months of the pandemic in 2020 and then again at the start of the first curfew in January, 2021. Quebec, home to around 100,000 Jews, is also the only known North American jurisdiction with a curfew currently in place.

OBITUARIES
Peter Bogdanovich, acclaimed Hollywood filmmaker and son of an Austrian Jew, dies at 82
BY ANDREW LAPINJANUARY 6, 2022 3:09 PM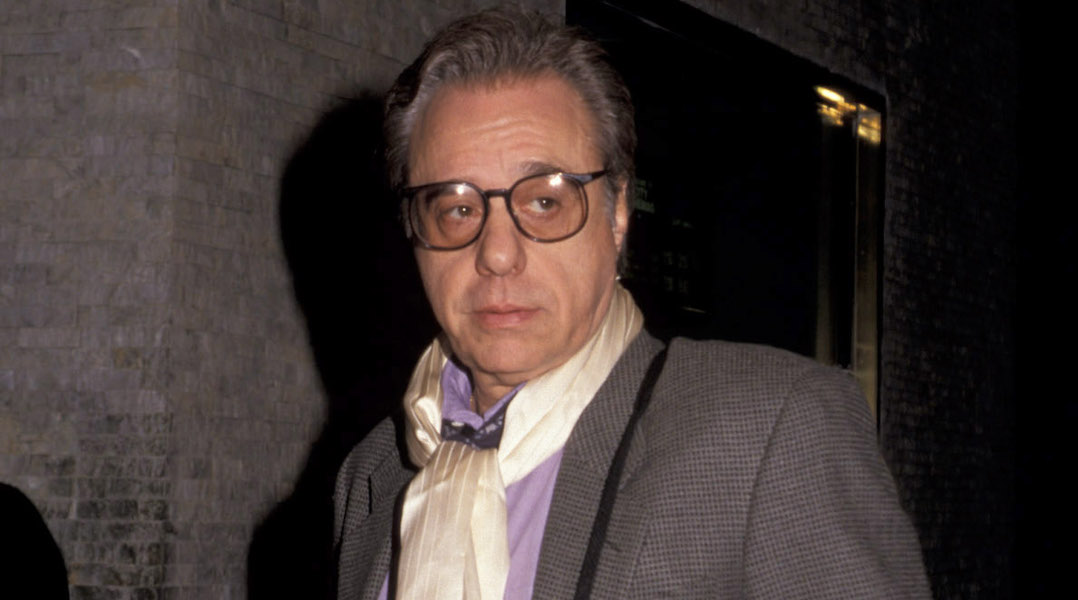 Peter Bogdanovich at the 1999 New York City premiere of "RKO 281." (Ron Galella/Getty Images)ADVERTISEMENT

(JTA) — Peter Bogdanovich, the Oscar-nominated movie director and actor whose films, ego and off-camera exploits encapsulated the personality-driven excesses of 1970s Hollywood filmmaking, has died at 82. His death was announced Jan. 6 and first reported by Variety.

Bogdanovich's mother, Herma Bogdanovich, was an Austrian Jew. His father, Borislav Bogdanovich, was an Orthodox Christian painter from the former Yugoslavia who, according to the family lore, gave up his art career in order to secure visas for Herma and her mother to help them escape antisemitic persecution in Austria, which the Nazis invaded in 1938. The Bogdanoviches arrived in New York in time for the 1939 World's Fair; Peter was born soon after their arrival.

A voracious moviegoer (he was said to have seen 400 a year), Bogdanovich began his professional career in the 1960s as a film critic for Esquire and programmer for the Museum of Modern Art before making the transition into filmmaking, following in the footsteps of his heroes in the French New Wave. He got his start making low-budget fare for Jewish shlock pioneer Roger Corman, then broke into the big leagues in 1971 with "The Last Picture Show," a coming-of-age drama set in small-town Texas starring Jeff Bridges and Cybill Shepherd (who became the director's partner after he began an affair with her during filming).

"The Last Picture Show" became a critical and commercial smash, scoring Bogdanovich Oscar nominations for best director and best adapted screenplay, and turned its 32-year-old director into a wunderkind whom the press frequently compared to his idol, Orson Welles. Bogdanovich's 1972 follow-up "What's Up, Doc?" was also a hit, and as a bonus, the screwball comedy helped make a Jewish sex symbol out of star Barbra Streisand. The filmmaker subsequently co-founded a first-of-its-kind Director's Company under Paramount Pictures with fellow "movie brats" Frances Ford Coppola and William Friedkin; the deal promised the three men unprecedented creative freedom, but soon fizzled out.

Although Bogdanovich enjoyed a decades-long career in Hollywood, making more well-received films including "Paper Moon" and "Mask," he never again matched the level of his early successes, and a string of flops combined with his lavish lifestyle and lurid tabloid drama — Playboy model Dorothy Stratten, with whom he had an affair on the set of 1981's "They All Laughed," was subsequently murdered by her husband — would later put him into financial trouble.

But the director never lost his irascible spirit for the screen, and enjoyed a separate career as an actor making full use of his bespectacled, obsessive persona. Bogdanovich's most well-known onscreen role was a recurring guest spot on HBO's "The Sopranos," in which he played Dr. Elliot Kupferberg – a therapist with a very Jewish-sounding name who sits at enough of a remove from the mob family at the show's center to display an obsessive fascination with them.

Though Bogdanovich rarely discussed his religious background in interviews, he was by all accounts proud of his father's role in rescuing his Jewish mother from Europe. "He was a really great painter and very highly praised in the former Yugoslavia," Bogdanovich said of his father Borislav in a 2019 interview with New York magazine, "but he gave all that up to save my mother and her family because they were Jewish. He wasn't, but they were."

His sister, Anna Thea Bogdanovich, maintains an online archive of their parents' work, and the two had intended to produce a documentary about Borislav's rescue of Herma.

In 2018, with the help of Netflix and a group of his former collaborators, Bogdanovich played a large role in completing and releasing "The Other Side of the Wind," the final unfinished film by his mentor Orson Welles, originally shot during Bogdanovich's prime in the 1970s. Bogdanovich also has an acting role in the film — as a hotshot young director.

Jerusalem police filmed beating ultra-Orthodox men, blasting them with water cannons
Officers respond violently to protests, attacks against a store selling non-kosher phones; bystander is beaten and arrested after trying to speak with undercover detectives
By TOI STAFF7 January 2022, 6:57 am
Police arrest ultra-Orthodox pedestrian Haim Mizrachi in Jerusalem, January 5, 2022. (Screenshot)

Police in Jerusalem sparked outrage this week by beating ultra-Orthodox men and blasting them with water cannons amid protests in the capital's Geula neighborhood.

The violence erupted after hundreds of demonstrators massed in the area on Wednesday to protest a store selling non-kosher cell phones.

The demonstrators intended to damage the store and shutter the business, and broke the storefront's windows, the owner told Channel 12.

"It was a nightmare. It was traumatic. Not only did they chase away customers, but they also came to cause damage. From the start, they came to break things, to destroy," he said.

Police were deployed to the area to protect the business and restore public order, and were seen shoving, punching and knocking down protesters and passersby, and spraying water cannons against people and buildings on a residential street.

Get The Times of Israel's Daily Editionby email and never miss our top storiesNewsletter email addressGET ITBy signing up, you agree to the terms

One man, identified as Haim Mizrachi, was seen in security footage trying to get the attention of police detectives in a civilian vehicle. The detectives were driving against traffic and had bumped into another car. Mizrachi apparently did not realize the men were police officers.

Video leading up to the incident shows him calmly speaking to other people on the street, then approaching and speaking to the officers in the car before walking away. An officer then chases him, drags him against a car and begins beating him. Other officers join in. At no point does Mizrachi appear to act violently or act out in protest.

Mizrachi told Channel 12 about the incident on Thursday.

"I said I'll go tell him that he scratched a car. He told me, 'Okay, okay,' like 'I'm coming over.' Suddenly they jumped on me, choked me, started punching me."

"They put me in a police car, stepped on me, and punched me in the face. I told them I couldn't breathe. He told me, 'You're getting enough breath,' and hit me," an emotional Mizrachi said.

The officers took him to a police station in Jerusalem's Russian Compound. He said they held him there and denied him the use of a bathroom.

Police claimed Mizrachi had assaulted an officer. They said protesters at the scene had blocked traffic and disturbed public order, and at least six had been arrested.

Footage from shortly after that incident shows police water cannons blasting an ultra-Orthodox man to the ground on a city street.

In the video, the man stands alone on the side of the street. The jet of water then smashes his midsection, hurling him into a curb, head first. He then slumps on the sidewalk, not moving.

"I approached him right away. I saw that he didn't respond to me, didn't communicate," said witness Yedidah Epshtein. "First thing, I called an ambulance. Then I went to take care of him. From what I could tell, he fainted."

Kikar Hashabbat, a Haredi Hebrew language website, said the man had to be taken to hospital for medical care.

Police regulations say water cannons should only be used to wet protesters, and are not to be aimed at them directly, "due to fears of traumatic injury to sensitive areas as a result of the force of water flow."

Other videos from Wednesday apparently showed an officer striking a youth inside the phone store.

Another clip shows officers running down a sidewalk and shoving a pedestrian to the ground from behind.

Mizrachi was summoned on Thursday to the Justice Ministry's Police Internal Investigations Department to give testimony about his treatment by police.

Police had held him in detention until Thursday afternoon and appealed against his release, a request that was rejected and criticized by a judge.

In response to the incident, police said that "during police activities, and after giving an order to disperse, measures were used to disperse people who were disturbing public order. We are seeing partial documentation that does not reflect the ongoing and violent public disorder that was happening in the area. If there are claims against police officers, they will be investigated by authorized officials."

A senior figure in the ultra-Orthodox community told Kikar Hashabbat that protesters were still determined to shut down the cell phone store.

"Police force doesn't scare us. That store will close within a few days. We'll put up a fight," he said.

Jerusalem police have come under criticism for using water cannons in the past, including using them last year against protesters demonstrating against then prime minister Benjamin Netanyahu.
As 26 die in mass protests, Kazakh leader orders use of lethal force on 'terrorists'
President Tokayev warns: 'Those who don't surrender will be eliminated'; Russia-led troops arrive to guard government institutions
By DASHA LITVINOVA7
A police car on fire as riot police prepare to stop protesters in the center of Almaty, Kazakhstan, January 5, 2022. (AP Photo/Vladimir Tretyakov)

MOSCOW (AP) — The President of Kazakhstan said Friday he authorized law enforcement to open fire on "terrorists" and shoot to kill, a move that comes after days of extremely violent protests in the former Soviet nation.

In a televised address to the nation, Kassym-Jomart Tokayev blamed the unrest on "terrorists" and "militants" and said that he had authorized the use of lethal force against them. "Those who don't surrender will be eliminated," Tokayev said.

He also blasted calls for talks with the protesters made by some other countries as "nonsense." "What negotiations can be held with criminals, murderers?" Tokayev said.

Earlier Tokayev declared that constitutional order was "mainly restored" after the country was engulfed in unprecedented unrest in recent days.

"An anti-terror operation has commenced. Law enforcement agencies are working hard. Constitutional order has been mainly restored in all regions of the country. Local authorities are in control of the situation," he was quoted by his spokespeople as saying Friday.

The president added, however, that "terrorists are still using weapons and are damaging people's property" and that "counterterrorist actions" should be continued.
Kazakhstan's President Kassym-Jomart Tokayev attends a meeting of presidents of ex-Soviet nations which are members of the Commonwealth of Independent States, at Konstantin Palace in Strelna, outside St. Petersburg, Russia, December 28, 2021. (Yevgeny Biyatov, Sputnik, Kremlin Pool Photo via AP)

Kazakhstan is experiencing the worst street protests since the country gained independence three decades ago. The demonstrations began over a near-doubling of prices for a type of vehicle fuel and quickly spread across the country, reflecting wider discontent over the rule of the same party since independence.

Protests have turned extremely violent, with government buildings set ablaze and scores of protesters and more than a dozen law enforcement officers killed. Internet across the country has been shut down, and two airports closed, including one in Almaty, the country's largest city.

In a concession, the government on Thursday announced a 180-day price cap on vehicle fuel and a moratorium on utility rate increases. Tokayev has vacillated between trying to mollify the protesters, including accepting the resignation of his government, and promising harsh measures to quell the unrest, which he blamed on "terrorist bands."

In what was seen as one such measure, the president has called on a Russia-led military alliance for help.

The alliance, the Collective Security Treaty Organization, includes the former Soviet republics of Kazakhstan, Belarus, Armenia, Tajikistan and Kyrgyzstan and has started deploying troops to Kazakhstan for a peacekeeping mission.

Kazakh officials have insisted that the troops will not be fighting the demonstrators, and instead will take on guarding government institutions.
In this screengrab from a video released by the Russian Defense Ministry Press Service, military vehicles of Russian peacekeepers parked to be uploaded on Russian military planes at an airfield outside Moscow, in Russia to fly to Kazakhstan, January 6, 2022. (Russian Defense Ministry Press Service via AP)

Kazakhstan's Interior Ministry reported Friday that 26 protesters had been killed during the unrest, 18 were wounded and more than 3,000 people have been detained. A total of 18 law enforcement officers have been reported killed as well, and over 700 sustained injuries.

Skirmishes in Almaty were still reported on Friday morning. Russia's state news agency Tass reported that the building occupied by the Kazakh branch of the Mir broadcaster, funded by several former Soviet states, was on fire.

ADVERTISEMENT

However, the Almaty airport — stormed and seized earlier by the protesters — was back under the control of Kazakh law enforcement and CSTO peacekeepers, Russian Defense Ministry spokesman Maj. Gen. Igor Konashenkov said Friday. The airport will remain shut until Friday evening, local TV station Khabar 24 reported, citing the airport's spokespeople.

In other parts of the country, some things started to go back to normal. In the capital, Nur-Sultan, access to the internet has been partially restored, and train traffic has been resumed across Kazakhstan.

The airport in the capital is operating as usual, Khabar 24 reported. According to the TV channel, airlines will resume domestic flights to the cities of Shymkent, Turkestan, and Atyrau, as well as flights to Moscow and Dubai, starting from 3 p.m. (09:00 GMT) Friday.
See you tomorrow bli neder
We need Moshiach now!
Love Yehuda Lave
Yehuda Lave, Spirtual Advisor and Counselor
Jerusalem, Jerusalem
Israel