Yehuda Lave is an author, journalist, psychologist, rabbi, spiritual teacher, and coach, with degrees in business, psychology and Jewish Law. He works with people from all walks of life and helps them in their search for greater happiness, meaning, business advice on saving money, and spiritual engagement.
Love Yehuda Lave
Join my blog by sending me an email to YehudaLave@gmail.com
Bet El with Shalom Pollock 113021
The Three Musketeers at the Kotel
WHEN EVERY COUNTRY ABANDONED THE JEWS, THERE WAS ONE NATION THAT WAS THERE TO HELP written by Leah Rosenberg
Jews during the Holocaust were turned down by many countries. They sent them straight back to their deaths. But not The Philippines.
Jews During the Holocaust
When Jews during the Holocaust tried to escape and gain entry into countries around the world, many turned them away. It is such a heartbreaking truth that the Jewish people needed refuge, and nation after nation sent men, women, and children right back to the Nazis to be killed. We are talking about innocent people who were slaughtered in cold blood. Why didn't the world help? Why did so many turn a blind eye to the atrocities taking place? Although it is so unbearable to think about that, we cannot forget the one country that opened its doors and saved many Jews.
The Philippines
One special nation across the world from Germany accepted the Jewish people and gave them protection. The Philippines, under the leadership of President Manuel L Quezon, could not stand by and watch an innocent nation be destroyed. He wanted to help. He felt it was the "right thing to do." Quezon wondered why other countries did not help. Over 1300 Jewish people were saved because of Quezon's courage and bravery to do the right thing when everyone else would not.
Saving an Entire World
In the Talmud, it says that whoever saves one life, it is as if he saved an entire world. It makes so much sense. Imagine how many Jews are alive today because 1300 Jews were saved during the Holocaust by one man. Children, grandchildren, great-grandchildren. Saving one person means saving their future offspring as well.
The Jewish nation is forever grateful to people like President Quezon who did everything in their power to help during the Holocaust.
New X-ray machine could allow fast diagnosis of COVID pneumonia
The Nanox.ARC advanced imaging system provides 3-D digital imaging which could rapidly diagnose pneumonia caused by COVID-19.
As another wave of COVID-19 sweeps the world, this time propelled by the Omicron variant, the Israeli company Nanox, together with Shamir Medical Center in Tzifrin, has launched a pilot program of the Nanox.ARC advanced-imaging system to enable rapid indication of patients with worsening pneumonia as a result of COVID-19."This could be a game-changer for COVID patients who do not have access to more expensive machines," said Shamir CEO Prof. Osnat Lev Zion Korach.The Health & Wellness portal is presented in collaboration withSamson Assuta Ashdod University Hospital >>Shamir revealed that it had the system on Wednesday – the first hospital in the world to have in-house access to the Nanox.ARC.Nanox describes its device as "the new digital X-ray technology." Traditional X-ray procedures have not changed much for 126 years – until Nanox.Nanox.ARC's use of digital source energy X-rays allows the formation of a previously unattainable data snapshot, which includes 3-D digital imaging results (as opposed to 2-D results), allowing for a more detailed diagnosis that until now was only available through expensive CT scans.The Nanox.ARC advanced imaging system (Credit: Courtesy)Artificial intelligence can be used with the system to allow for remote diagnosis. And the low-level of radiation means there is no need for a big X-ray room with a complex set up to use Nanox.ARC."It's high-resolution, cheaper and involves less radiation," Lev Zion Korach said. "That's what makes it a game-changer."X-ray imaging devices are critical for diagnosing lung conditions that occur in patients suffering from severe COVID-19. However, only around a third of the world's population has access to proper imaging services or have to wait a considerable amount of time to use them – something that could mean life or death with the virus.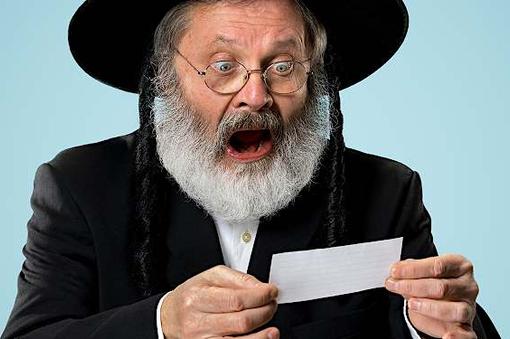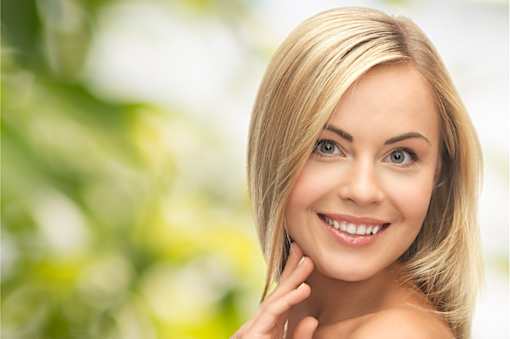 This is specifically the case in Third World and poorer areas, like Africa. Already, Nanox has signed an agreement with Eileeno Pharma Ltd. for the production of 1,000 devices in Africa, upon completion of development and obtaining the relevant certification.Shamir is working with Nanox to complete clinical development and research of the system. The goal, according to the company, would be to have Nanox.ARC in use on the market in a brief time."We have a very strong radiology department and Nanox is collaborating with them to do more research – to compare the resolution and quality of the pictures and exams taken by Nanox.ARC to regular or other CT scans," Lev Zion Korach explained.The machine only landed in the hospital this week, she said and already "we see it is very promising – and we are very proud to be a part of it and helping in its development."Once approved, Shamir would likely not need the device since the hospital does have CT scans available for its patients. However, Lev Zion Korach said developing Nanox.ARC goes along with the hospital's vision about how innovation can help patients wherever they are.
Smart, Suture-less Wound Dressing Prompts Healing, Wards Off Infection
oto Credit: Technion–Israel Institute of Technology.
"Sutures? That's practically medieval!"
It is a staple of science fiction to mock sutures as outdated; after all, the technique has been in use for at least 5,000 years.
Professor Hossam Haick from the Wolfson Department of Chemical Engineering at the Technion–Israel Institute of Technology has finally turned science fiction into reality. His lab succeeded in creating a smart, suture-less dressing that binds the wound together, wards off infection and reports on the wound's condition directly to the doctors' computers.
Their study was published in Advanced Materials.
Current surgical procedures entail the surgeon cutting the human body, doing what needs to be done and sewing the wound shut—an invasive procedure that damages surrounding healthy tissue.
Some sutures degrade by themselves (or should degrade) as the wound heals; others need to be manually removed. The dressing is then applied over the wound with medical personnel monitoring the wound by removing the dressing to allow observation for signs of infection such as swelling, redness and heat. This procedure is painful to the patient and disruptive to healing, but it is unavoidable.
Working with these methods also means that infection is often discovered late since it takes time for visible signs to appear and more time for the inspection to come round and see them. In developed countries, with good sanitation available, about 20 percent of patients develop infections post-surgery, necessitating additional treatment and extending the time to recovery. The figure and consequences are much worse in developing countries.
'A new approach to treatment'
Prior to beginning a procedure, the dressing—much like a smart Band-Aid—will be applied to the site of the planned incision. The incision will then be made through it.
Following surgery, the two ends of the wound will be brought together and within three seconds, the dressing will bind itself, holding the wound closed, similarly to sutures. From then, it will be continuously monitoring the wound, tracking the healing process, checking for signs of infection—like changes in temperature, pH and glucose levels—and reporting to the medical personnel's smartphones or other devices. The dressing will also itself release antibiotics onto the wound area, preventing infection.
"I was watching a movie on futuristic robotics with my kids late one night," said Haick, "and I thought: 'What if we could really make self-repairing sensors?' "
Most people discard their late-night cinema-inspired ideas. Not Haick, who the next day after his Eureka moment was researching the subject and making plans.
The first publication about a self-healing sensor came in 2015 (read more about it on the Technion website here). At that time, the sensor needed almost 24 hours to repair itself. By 2020, sensors were healing in under a minute (read about the study by Muhammad Khatib, a student in Haick's lab here), but while it had multiple applications, it was not yet biocompatible—that is, not usable in contact with skin and blood. Creating a polymer that would be both biocompatible and self-healing was the next step—one that was achieved by postdoctoral fellow Dr. Ning Tang.
The new polymer is structured like a molecular zipper, made from sulfur and nitrogen: The surgeon's scalpel opens it; then pressed together, it closes and holds fast. Integrated carbon nanotubes provide electric conductivity and the integration of the sensor array. In experiments, wounds closed with the smart dressing healed as fast as those closed with sutures and showed reduced rates of infection.
"It's a new approach to wound treatment," said Haick. "We introduce the advances of the fourth industrial revolution—smart interconnected devices—into the day-to-day treatment of patients."
Professor Hossam Haick is head of the Laboratory for Nanomaterial-based Devices (LNBD) and dean of undergraduate studies at the Technion–Israel Institute of Technology. Dr. Ning Tang served as a postdoctoral fellow in Haick's laboratory and conducted the study as part of his fellowship. He has now been appointed an associate professor at Shanghai Jiao Tong University.
How was the Dead Sea formed?

Around 3-4 million years ago, the waters from the Mediterranean Sea flowed freely into the Jordan Rift Valley (A depression created where the Arabian and African tectonic plates meet). It was known as Sedom Lagoon.
Further tectonic movement (2 million years ago) caused the land between the Mediterranean and the valley to rise. This meant that the water could no longer reach the lagoon, and it transformed into a series of prehistoric lakes, Lake Amora, followed by Lake Lisan.
During glacial periods, the lakes expanded. In the interglacial periods, they receded and shrank.
Eventually, Lake Lisan evaporated further into our modern-day Sea of Galilee, Jordan River and Dead Sea.
See you tomorrow bli neder
We need Moshiach now!
Love Yehuda Lave
Yehuda Lave, Spirtual Advisor and Counselor
Jerusalem, Jerusalem
Israel